THE
VELVET VOICE SOCIETY
THE VELVET VOICE PRODUCTIONS
ENTERTAINMENT AGENCY INTERNATIONAL
The Velvet Voice Society's mission is to protect, preserve and support, the arts and the ability to freely and openly exhibit passionate works of art by way of live performances, recordings and literature, along with educational mentorship programs and fundraising events that provide the funding needed to keep these programs alive. This will allow the timelessness of great work to be appreciated for generations to come. We at The Velvet Voice Society, find great joy and gratification in bringing back the very passionate days of old, to the youth of today, for a prosperous tomorrow.
THE
VELVET VOICE SOCIETY
THE VELVET VOICE PRODUCTIONS
ENTERTAINMENT AGENCY INTERNATIONAL
"THE MISSION"
Davies-Symphony-Hall-800x534
2014-03-17-Konzerthaus-de-Vienne-nouvell
ab19c703-4482-42b5-b425-4ac18e1fee12
Davies-Symphony-Hall-800x534
It was never far from the creative mind of "Sir Cole," (Darrell Cole) that the wisdom gained from the educational experience of entertainment,

throughout

history, has been a threshold of accomplishment for an

artist whose, journey is long and has had to face their struggles. Entertainment never had a need to become a business, until it became one.

It was just another way to make you laugh or smile with a "hello!" and a smile with a possible donation in return. Through his travels and experience, he began to feel a need to create a very powerful international platform that would demand the attention of the world to the

importance

of live timeless entertainment and

its

role in the community. This became the definition of his dream. The Velvet Voice Productions was born as Mr. Cole's first project to enable stability and organization during the production stage. Now that we are a business to protect, preserve and support our artists,

creators

of the arts, Mr. Cole felt the need for a (Big Brother non-profit charitable organization) to emerge as a red carpet, welcoming handshake, presentation to join us in our journey back to the future

days of wine and roses.
THE
VELVET VOICE SOCIETY
FOR THE PERFORMING ARTS

"HOW IT ALL BEGAN"
A VELVET VOICE PRODUCTION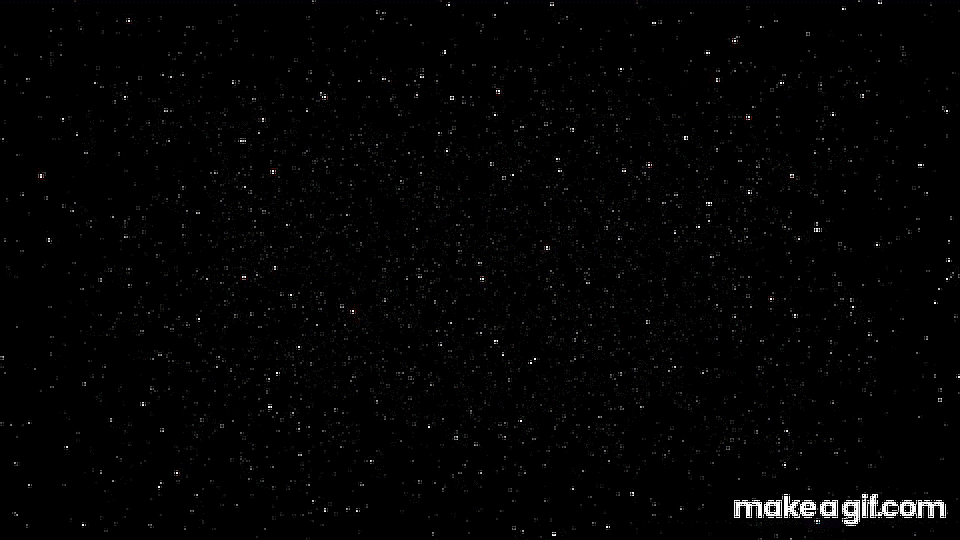 CELEBRATING
A CENTURY OF WORLD CLASS ENTERTAINMENT​
​
​
WE TAKE GREAT PRIDE IN PRESENTING YOU WITH THE MOST AUTHENTIC 20TH CENTURY TIMELESS VINTAGE CLASSIC ARTS ENTERTAINMENT ON THE PLANET.
"BRILHANTE OBRIGADA"
~SANDRA SERODIO
"FABULOUS AS USUAL"
~JEAN PASQUIL
"YOUR AWESOME"
~GWEN BARBRA
"
BEAUTIFUL
"
~MAUREEN BROWN
"THE KING OF JAZZ"
"THE SULTON OF THE BEBOP SWING"
​
"THE VELVET VOICE OF OUR TIME"
Armstrong
Holiday
Nat King Cole
Fitzgerald
Sinatra
Andy Sarah

Tony Dinah Paul
Williams

Vaughn

Bennett Washington Anka
Lena Peggy Bobby Julie
Horne Lee

Darin London
A VELVET VOICE PRODUCTION
THE VELVET VOICE SOCIETY in collaboration with THE VELVET VOICE PRODUCTIONS ENTERTAINMENT AGENCY INTERNATIONAL, is proud to present this phenomenal Tribute production. Produced by the International vintage classic romantic jazz Tribute Artist, Darrell Cole whose authenticity of look, sound and character personification of Nat King Cole comes to life in this new breathtaking performance endorsed by the Nat King Cole Society as the most authentic Tribute in the world. Darrell Cole "Sir Cole," "The King of Jazz, Sultan of Bebop Swing and The Velvet Voice of Our time," is the host of this "Live" Cabaret / theater style performance, called "UNFORGETTABLE," THE NAT KING COLE TRIBUTE SHOW."
​
WHILE PRESENTING TO YOU THE KEY PLAYERS IN THE JAZZ CIRCUIT, CIRCA 1920'S-1960'S, WE ALSO ACKNOWLEDGE THE LEGACY OF NAT KING COLE IN LOVING MEMORY, AS A HUMBLE AND GENTLE GIANT, WHO BECAME OF THE MOST PROLIFIC TALENTS THE WORLD HAS EVER KNOWN, SO THEY CALLED HIM "KING." HE WAS A WRITER AND PRODUCER OF OVER 1,600 SONGS WITH THE SUCCESS OF OVER 800 HITS. HIS STORY IS TOLD IN THE DOCUMENTARY, "AFRAID OF THE DARK, " BY PRODUCER JON BREWER AND NARRATED BY MR. GEORGE BENSON. THE TIME HAS COME TO PRESENT TO THE WORLD A VERY POWERFUL AND TIMELESS PERFORMANCE, A VINTAGE CLASSIC JAZZ, CABARET BALLROOM AND THEATER STYLE TRIBUTE SHOW ENTITLED, "UNFORGETTABLE, " A SPOTLIGHT PERFORMANCE, OF THE MOST AUTHENTIC TRIBUTE ARTISTS, HONORING THE NATIONALLY TELEVISED TV SERIES ON NBC OF "THE NAT KING COLE SHOW THAT AIRED DECEMBER 5, 1956, HOSTED BY NAT KING COLE IN A PRIME TIME SLOT. THIS TRIBUTE SHOW ENTITLED "UNFORGETTABLE," IS A SOPHISTICATEDLY, SMOOTH, FINGER SNAPPING AND TOE TAPPING PERFORMANCE. FEATURING A FEW LEGENDARY GIANTS THAT SHAPED AND MOLDED A FRESH NEW APPROACH TO TIMELESSNESS, "THE GREAT AMERICAN SONGBOOK."
​
The show features hit songs of Nat King Cole from around the world in different languages and is also a platform for featuring other Legendary artist as special guests, who may or may not have appeared on the Nat King Cole Television Show that aired in 1956, such as Louis Armstrong, Frank Sinatra, Billie Holiday, Ella Fitzgerald, Peggy Lee, Julie London so many more. When "Sir Cole" performed for Sandals Grande Resort in St. Lucia, he reminded them of a time when fashion dressed up the dance and the dance polished the floors of a timeless world that lived to love and loved to live in the days of wine and roses.
​
HAVE AN EVENT? INVITE SIR COLE AND CHOOSE THE SPECIAL GUESTS LEGENDS THAT YOU WOULD LIKE TO SEE PERFORM AT YOUR NEXT EVENT AND ADD THAT EXTRA SPECIAL TOUCH OF TIMELESSNESS FROM HISTORY, THAT WILL MAKE YOUR EVENT UNFORGETTABLE.
A Tribute to "The Nat King Cole Show" premiered on NBC November 5, 1956. It was a 15-minute program broadcasted on Mondays from 7:30 to 7:45 pm. That was a prime time slot.
The velvet voice society is a charitable organization,

founded by, International, timeless, vintage classic romantic jazz Artist/Tribute Artist, and producer, Darrell Cole ("Cole" ) "The King of Jazz, Sultan of Bebop Swing and Velvet Voice of Our time." This

multi talented

Singer songwriter, actor, dancer, Broadcaster, Voice Over Announcer, Talent Agent, Producer and endorsed most authentic Tribute Artist of the Legendary Nat King Cole in the world by the Nat King Cole society, toured and performed in various places internationally, such as Germany, Japan, Brazil, St. Lucia,

Florida

, New York Las Vegas,

Dubai

and Abu Dhabi to name a few.

He is your musical host extraordinaire and chaperone, escorting you through the magical, enlightening and timeless days of wine and roses. His incandescent voice, echoes through the ages, softly turning pages of the Great American Songbook while capturing the pure essence of passion, that once swept the world off its feet in the early days of the 20th Century and even today. Possessing the ability to captivate an audience, with his quick wit and timely phrasing, makes the stage is his home, as he carries one of the most prestigious torches in over 5 decades. Much like the era, the entertainment that captures attention is bountiful and yet, not all attention reaches the stage, as celebrities you've known and loved for decades, surround you, making their presence known, as you come to the realization that you are not only watching a show, you are now part of a memorable experience.
THE
VELVET VOICE SOCIETY
FOR THE PERFORMING ARTS

"Progress"
A VELVET VOICE PRODUCTION
dinner-show_2018_19_europa-park_02
0_Eröffnungszeremonie_-Concordia-BallPhi
5-Belly-Dancers-Moroccan-Band
dinner-show_2018_19_europa-park_02
THE
VELVET VOICE SOCIETY
FOR THE PERFORMING ARTS
​
CABARET STYLE BALLROOM GALA EVENTS
DINNER DANCE SHOW
​
​
​
​
A VELVET VOICE PRODUCTION
The Velvet Voice Society Copyright ©