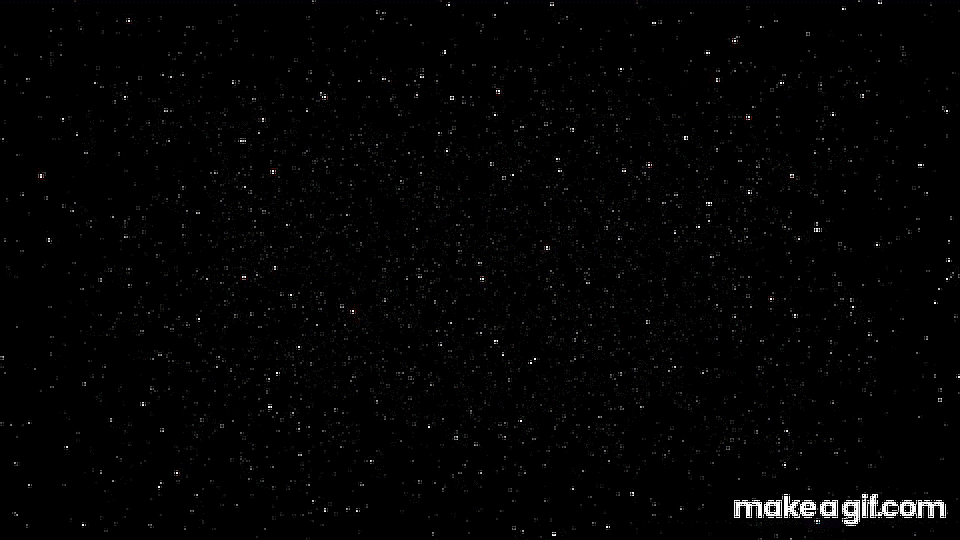 TURN ON

THE SOUND
release the power!
"HE CAN TAKE YOU INTO DEEP JAZZ OR CLASSIC ROMANTIC LOVE SONGS, EVEN THE TOUGHEST CRITICS, WHO WEREN'T ABOUT TO SETTLE FOR JUST ANY PERFORMANCE, BECAME HIS BIGGEST SUPPORTERS."
~ Jeannie O'Sullivan Philadelphia Northeast Times
"BRILHANTE OBRIGADA"
~GWEN BARBRA
"YOUR AWESOME"
~GWEN BARBRA
"BEAUTIFUL"
~MAUREEN BROWN
THE VELVET VOICE OF OUR TIME
THE KING OF JAZZ
THE SULTON OF THE BEBOP SWING
"FABULOUS AS USUAL"
~JEAN PASQUIL
​
FROM THE BRIGHT OF LAS VEGAS, NEW YORK, GERMANY & JAPAN

TO
THE WHITE SANDS OF DUBAI & ABU DHABI, COMES THE INTERNATIONAL
JAZZ ARTIST ENDORSED AS THE MOST AUTHENTIC TRIBUTE ARTIST OF
THE LEGENDARY NAT KING COLE IN THE WORLD
Born In Philadelphia, Pa. A nostalgic baby with a song in his heart and a bounce in his feet, out to touch hearts and bring about smiles. From the playpen of the late 50's to the stages of the early 90's making his first grand appearance on stage at the ripe age of six years old, dancing and singing, "Poppa's got A BRand New Bag," to a packed house at the famous "STEEL PEER," in Atlantic City New Jersey. Of course this was just the beginning, when he was not on stage, his household was filled with the incandescent voice of the Legendary Nat King Cole played by his grandmother, bell house, who often had a few famous friends of her own like Pearl Bailey come to call from time to time. discovering along the way, that he possessed many talents that would earn him the rights and opportunities to work with a few celebrities along the way. He never wanted to believe that there was a such thing as having too much talent, or can it be. he began to question and found himself on a journey for the solution, to that which would enable him to combine all of his talents into one giant of a project, hence Nat King Cole.
In a studio session with a gospel artist, a tune by Nat King Cole was played in the background, Mr. Cole simply crooned a few notes in tune with the great Legend and the gospel artist responded with, hey! do that again! and Cole obliged him to the tune of twenty-five songs in echo fashion with Nat King Cole. After much research on this great legend, his style, presentation and persona, he couldn't help noticing an overall resemblance but more importantly it was the story of his life and the passion in the music that moved him forward. He came to realize that by paying tribute to this great Legend, he would not only be immortalizing a Great Legend, whom he felt so earnestly deserved it, but he would also be fulfilling his life long dreams of accomplishment. So in 1995 twenty-four years ago, Mr. Cole recorded his first CD entitled, "Nat KinG Cole Lives In Me," and began performing his first amazing Tribute To The Legendary Nat King Cole, as the International "King of Jazz and Sultan Of the Bebop Swing," in Berlin Germany with the acclaimed, "STARZ N CONCERT," at the Estrel Festival Center, just one of many stops on Mr. Cole's world tour. In 2010 Mr. Cole was endorsed the most authentic Tribute Artist of the Legendary Nat King Cole in the world by the Nat King Cole Society, for his amazing look, sound and character personification. The purpose of Mr. Cole's passionate journey, was to make a difference in society, with timeless reminders of the way we were, surrounded in extremely classy and neat, educational lessons of how the arts can influence the behavior of humanity, all rolled up in a dynamic and impacting stage performance, he would get his point across. He knew what would bring back a more positive image of the arts and would leave behind a more lasting impression, the world over, since the days of wine and roses. Mr. Cole captures the pure essence of passion that once swept the world off i

ts

feet in the early 20th Century and even today. He carries what is believed to be, one of the heaviest and most prestigious torches ever carried in over 50 years. He is known for not only his astounding resemblance to Nat King Cole but also his character personification and ability to captivate an audience, with his quick wit and timely phrasing, the stage is his home. So listen with your heart as Sir Cole takes you back to a new future and immortalizes the

memory

of Legendary Nat King Cole, "UNFORGETTABLE."
The portuguese invitation above is for "SIR COLE" to appear and take part in the spectacular Grand opening of the most prestigious night club in Sao Paulo Brazil's history was by no means a coincidence, that the richest man and "King of entertainment TV," Amaury Jr. got a taste of "Sir Cole," not far from one of his own homes in Orlando, florida. With a surprise visit to a new jazz night called "Jazz and Samba," Where cool jazz meets hot Samba, founded by "Sir Cole," along with a few brazilian partners. Apparently the "King of entertainment TV" Amaury Jr. just had to see why, word of this hot new night club had made it to Brazil so quickly and right in his own backyard. After the performance Amaury Jr. and his group of fans cornered "Sir Cole," backstage for what would seem to turn out to be a warm welcoming and short but sweet conversation, concerning what Mr. Amaury Jr. may have had in mind at the time. the curious look on "Sir Cole's" face, reflected the curiosity concerning why a large group of people were screaming, "Amaury Jr.!"
The two men began to shake hands, when they suddenly came to the realization that one of them was speaking English and the other was speaking portuguese and they both began to laugh hysterically. It was the universal laugh that meant both artist would meet again and sooner than Sir Cole expected. Eight months later an invitation arrived to the hands of "Sir Cole" (see right) and it became apparent that Mr. Amaury Jr. had enjoyed his surprise visit to "JAZZ AND

SAMBA," so much that he wanted to duplicate the experience in Sao Paulo Brazil.. The exclusive and elegantly extravagant night club was called "the club A," conveniently named after Mr. Amaury Jr.. The night club was fashioned by some of Brazil's most elite of social gatherers such as Abbey Camacho (R.I.P.) and a special visit by the famous Commodores, who happened to be performing in downtown Sao Paulo. They wanted to hang out with the "King of Jazz and Sultan of the bebop Swing," swap stories and catch his performance by the pool, of "the Velvet Voice Of Our Time," fifty feet in the air between two palm trees with diamonds. "Sir Cole became Nationally known for amazing Tribute to a Legend responsible for the proper english speaking of an entire country Brazil.
WOOOHOOO! WISH I COULD HAVE BEEN THERE
CHEERING YOU ON! AWESOME!
~ MICHELLE JONES
DARRELL IS ONE OF THE SHARPEST PEOPLE I KNOW.

SERIOUS BRAIN POWER!
~ DAN SCHNEID
YOU ROCK DARRELL!
~ CAROL WOODLE
ANSWER ME OH MY LOVE
-
DARRELL COLE
RAMBLING ROSE
-
DARRELL COLE
DARLING JE VOUS AIME BEAUCOUPE
-
DARRELL COLE
PAPER MOON
-
DARRELL COLE
EMBRACEABLE YOU
-
DARRELL COLE
THE VERY THOUGTH OF YOU
-
DARRELL COLE
UNFORGETTABLE
-
DARRELL COLE
"SIR COLE"
DARRELL COLE
TRIBUTE ARTIST OF

NAT KING COLE
SOUND SWEET TO MY EARS!
~ KERMA MACLIN
DARRELL COLE IS ONE OF THE MOST TALENT I HAVE MET HE HAS A HEART SOUL LIKE HIS TRIBUTE "NAT KING COLE," A JOY & TALENT!
~A UNIQUE

ENTERTAINMENT INC
YOU ARE STILL . . . UNFORGETTABLE DARRELL!
~Manouchka
THANKS DARRELL WE'RE KEEPING THE FLAME LIT FOR OUR HEROES OF SONG. NAT KING COLE AND FRANK SINATRA, YOUR THE BEST!
~Don Juceam
THANK

YOU DARRELL YOU ARE AN INSPIRATION
​
~A UNIQUE

ENTERTAINMENT INC
THE MAN IS AWESOME, HE IS VERY CARING
AND HAS A GREAT VOICE!
~A UNIQUE

ENTERTAINMENT INC
MR. COLE, I BEEN LISTENING TO YOUR ARTWORK, WHAT CAN I SAY, THEY TAKE YOU TO A LEVEL THAT FEELS LIKE YOU CAN ALMOST TOUCH THE LEGEND, AT TIMES DARRELL IS NO LONGER YOU THERE, BUT HIM, OR IS IT YOU. VERY WELL INDEED, EXCELLENT THANK YOU.
~ ROLANDO DELGADO
"DARRELL COLE IS HIGH QUALITY ENTERTAINMENT IN EVERY ASPECT."
~PEGGY ALEE
DARRELL IS THE KIND OF PERSON THAT MAKES HARD WORK SEEM EASY. GETS RESULTS WITH EASE . . . AMAZING HE IS TREMENDOUSLY CREATIVE
~TERRANCE HAYES